Allen Chi is actively involved in the technology and gaming industries as they relate to educational and charitable endeavors, helping spread access to resources and new opportunities to individuals across the globe.
Chess, Gaming, & Education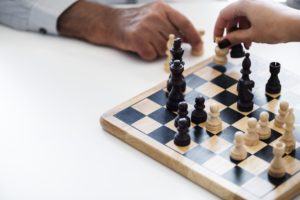 From a young age, Allen Chi found himself fascinated by games. His father regularly hosted weekly chess tournaments amongst work colleagues and family friends. The young boy would sit in on the games as a spectator. He quickly picked up on the rules and paid particularly close attention to each player's specific strategy. Allen Chi found himself fascinated with the intricate simplicities of the game of chess. On the surface, the game seems basic and simple — easy enough if you can master the standard instructions. This leads strategy to triumph, making chess a game of thought and calculated actions. As someone who enjoyed the puzzle-solving nature of mathematics and science courses in school, the similarity in structure drew him in. It wasn't long before his father started to allow him to join in on the chess tournament fun each week.
In his adulthood, Allen Chi still maintains a fascination with chess. Over the years, he has immersed himself in the world of gaming, dabbling in both tabletop board games and technology-entwined video games. To this day, he cites his love of gaming as a huge motivating factor in his success in his math and science classes throughout his education.
Comparative Education
As an entrepreneur, Dr. Allen Chi has traveled around the world to launch new startups.  So far, his travels have taken him to Turkey, Ireland and Greece — just to name a few!  Along the way, Dr. Chi has become fascinated by the cultures present in other countries.  He looks forward to setting his sights on comparative education initiatives.
Comparative education is a unique approach in the social science aspect of education.  Rather than focusing on the immediate, comparative education approaches are often holistic in nature.  The process often entails evaluating unique educational systems that exist in various countries.
Dr. Allen Chi is interested in diving deeper into comparative education.  Particularly, the philanthropist is interested in launching entrepreneurship-based comparative education programs that take travel into account.  As an entrepreneur, Dr. Chi knows all too well that being an entrepreneur often requires international travel.  Taking this into account in a young entrepreneur's education may make all the difference in preparation for his/her career.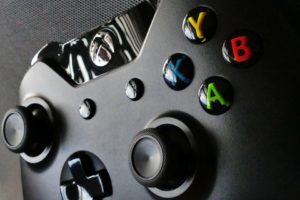 Allen Chi believes that fostering a child's interest in games, rather than discouraging it, can develop into a productive skill set. Today's video game economy has introduced a plethora of career paths to the youngest generations. Some of the most high-paying design and technology-based jobs in the gaming world did not exist twenty or even ten years ago. Allen Chi believes that this directly relates to the rapid growth of digital technology in recent years. In his view, now more than ever, there is real potential in a child's gaming hobby.
Charity & Nonprofits
That's why Allen Chi actively supports philanthropic and charity endeavors that support technology and gaming communities for young children.Throughout his experiences, he has transformed from gamer to philanthropist, bringing his lifelong passion and hobby into a professional light.
Fantasy Football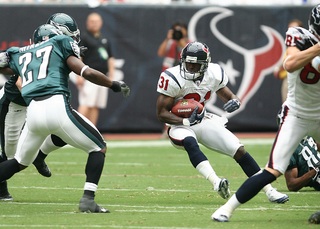 Even in his downtime, Allen Chi is a man of strategy. Though he doesn't host weekly chess tournaments like his father, he maintains a different game amongst friends: Fantasy Football.  Allen Chi keeps up with the NFL schedule every year by participating in a Fantasy Football league amongst co-workers, neighbors and relatives. He enjoys dabbling in different strategies when it comes to selecting players for his team. Throughout his childhood, Allen Chi and his family often traveled to Chicago. During their visits to Chi town, the family would often attend Chicago Bears games. Out of nostalgia, the Chicago Bears are his favorite team in the NFL.  His current favorite player on the team is Chi wide receiver Allen Robinson.